UK's First Ever Art Court with Basketball England
DYNAMIK support sport at all levels and recognise the powerful impact of art and sport combined. Lois O'Hara an artist involved in community projects saw this opportunity and brought it to life in Brighton to create the UK's first ever Art Court.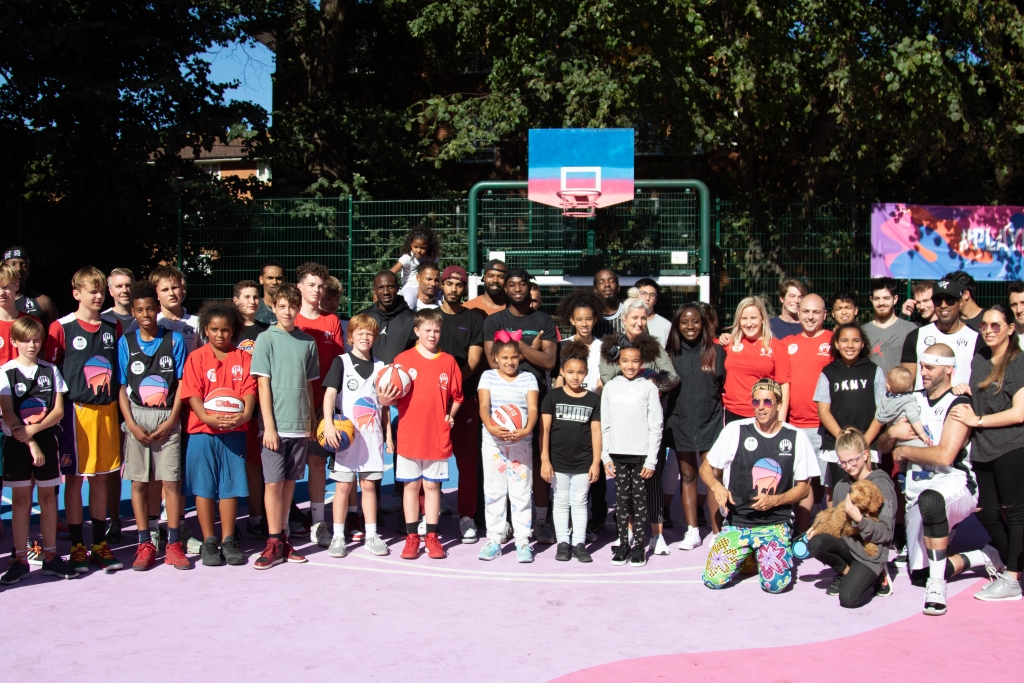 The first ever inclusive, community art court was opened to the public reaching over 100 people who turned up to play sport. Venice Beach League and Dunk Elite provided coaching and a 3×3 competition to give a taste of how a basketball court should be used.
"The court before was hardly used and had such a negative vibe," said O'Hara. "I hope that now there's colour everywhere that people can be encouraged to play sport and be involved in a positive way."
Basketball England's Senior Delivery Manager Peter Griffiths said: "Outdoor basketball is easily accessible and doesn't cost anything compared to an indoor space. It's often the first place that people will go to try out basketball and making more courts like this will definitely attract more people to the game."
Basketball England were able to link the artist with DYNAMIK and other partners who provided some invaluable input. Projects such as these create new and inspiring ways of unlocking opportunities for people to play basketball and become more active, something DYNAMIK whole-heartedly encourages.
DYNAMIK provide free of charge quotations and school surveys which are carried out if a school is looking to upgrade or maintain their sports flooring.
Contact us for more information on how we can help you.
#DYNAMIKsport #TogetherWeAreBasketbALL