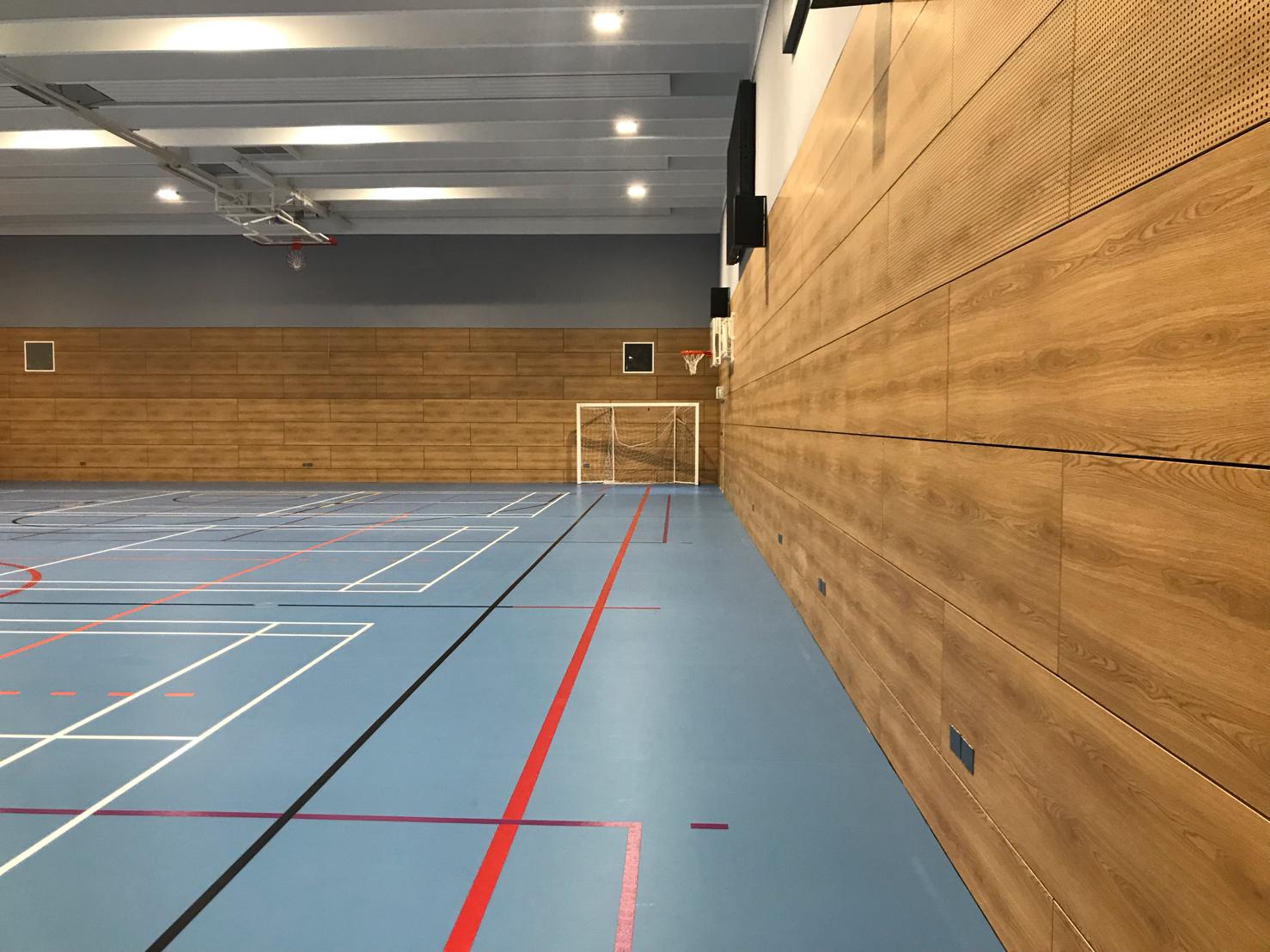 Acoustic Sports Walling Panels
What is Acoustic Sports Walling?
Our DYNAMIK Acoustic Sports Walling Panels are an excellent, cost-effective solution to complement your new or existing sports floor. Constructed of engineered timber, the Solid and Perforated (Acoustic) Sports Wall panels can be fitted from floor to soffit.
Our premium internal sports wall panels come pre-finished in a range of colours and wood effects. This makes them easy to clean, highly decorative and when using acoustic panels, an ideal environment for sport and education.
Our Acoustic Walling Products
The DYNAMIK Acoustic Fabric Sports Panels complement the Solid Sports Wall as they can easily be fixed onto any solid surface. These panels are available in a range of coloured fabrics to provide a modern appearance that complements the sports hall design.
All panels are fire rated to comply with Building Regulations, FSC® Certified, Sport England and the Department of Education – Education & Skills Funding Agency (ESFA) requirements.
Whether it's multi-sport or community use, DYNAMIK have a solution.
Acoustic Walling Features
Sport England, Department of Education & Education & Skills Funding Agency (ESFA) compliant wall panels
Assists in meeting Building Regulation requirements
Supplied with secret fixing clips & acoustic fleece
Panels can withstand the impact of cricket & hockey balls
Factory finished in CPL
Available in a range of wood effect finishes or colours
Acoustic (perforated) wall panel options