Multi-Purpose Sports Floors
With more than 130 sports floors installed each year, DYNAMIK are one of the leading suppliers and installers of multi-purpose sports floors.
Durability and high performance are important characteristics when considering multi-purpose sports flooring. With over 20 years' experience of supporting British Sport, DYNAMIK offer the expertise required in choosing the correct sprung system and playing surface, to meet clients' individual requirements.
Our projects range from new build sports halls, state-of-the-art, high-performance sports arenas, to the refurbishment or replacement of existing old timber or vinyl playing surfaces.
Multi-purpose indoor courts must be versatile, durable and resilient. Sprung systems are the best option as they are long lasting and provide excellent comfort and support for all users, from children to top-level athletes.
What we offer
All our sports flooring complies with the latest regulations and standards, and are an ideal choice for leisure centres, multi-use community halls, school and university sports halls or arenas.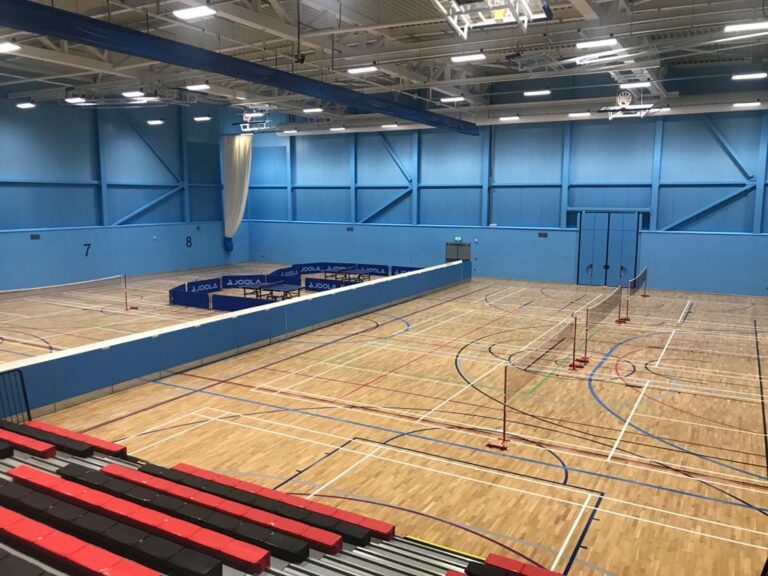 DYNAMIK offer a range of sport flooring systems that can be used for a variety of events, from sports competitions to exams. Our expert technical team offer advice based on the needs of the users and facility owners, in order to provide the perfect multi-purpose sports floor.
Our multi-use sports floors have excellent longevity, and with the proper aftercare and maintenance, can last for years, and are supported by our 25 year warranty.
DYNAMIK can offer indoor sports flooring solutions for all levels and budgets.