With more than 130 sports floors installed each year, DYNAMIK are one of the leading suppliers and installers of sprung sports flooring for universities.
With over 25 years' experience of working in educational establishments, DYNAMIK offer the expertise required in assisting you to choose the correct sprung system and playing surface to meet your particular requirements.
Our projects range from new build sports halls for universities, to the refurbishment or replacement of existing old timber or vinyl playing surfaces within a gym.
Often the sports hall will be used for many other activities in addition to sport, for example, exams, social functions, or fundraising events. We can recommend sprung systems finished in solid, non foam-backed playing surfaces that are ideal for both sporting and non-sporting occasions.
DYNAMIK supply and install sprung sports floor systems and sports walling solutions. We can also talk to you about the pros and cons of various systems.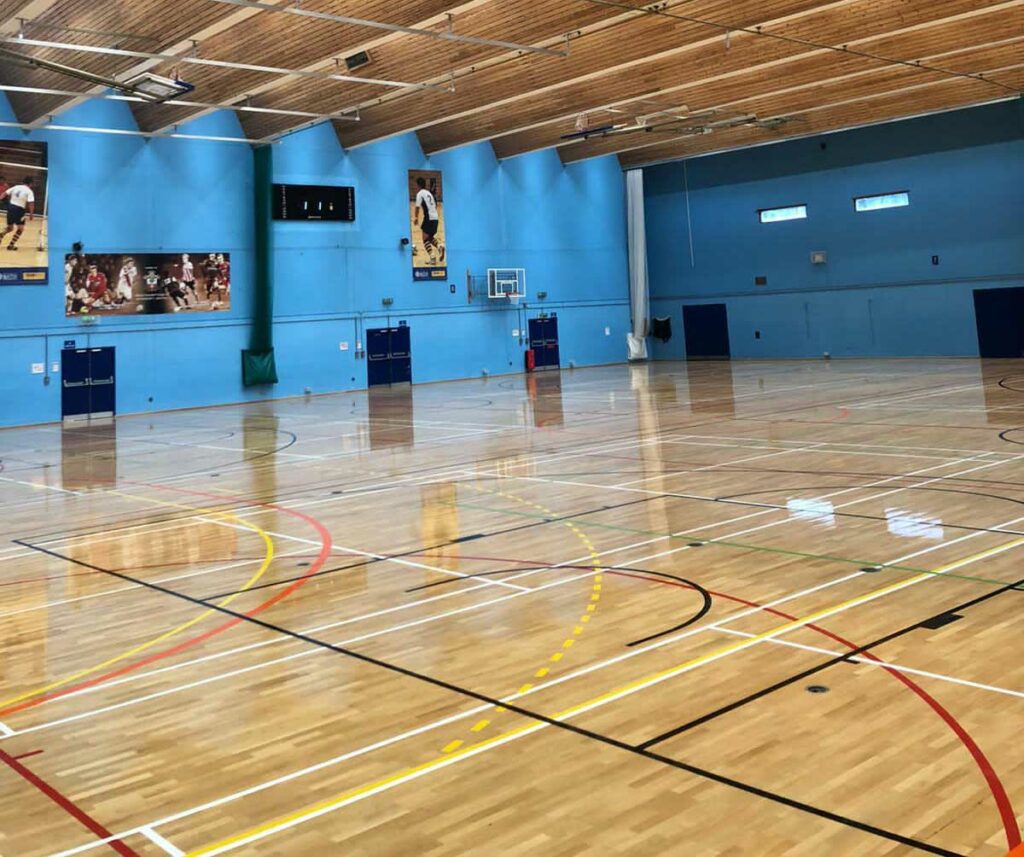 Our Recommendations
For University multi-purpose sports halls, we recommend a solid sport linoleum or solid sport vinyl as these surface finishes are durable and offer an easy, cost-effective, low maintenance solution. DYNAMIK can advise on the different playing surface options to suit your specific requirements for both sporting and non-sporting usage.
If a timber finish is chosen, for example our DYNAMIK Sprung Oak system, we would recommend floor protection such as our DYNAMIK Giant Carpet Tiles to avoid damage to the playing surface.
With the expertise we have at DYNAMIK we can guide and assist you in choosing the correct sports floors for your University.
DYNAMIK can offer indoor sports flooring solutions for all levels and budgets.