Basketball Court Painting
With over 25 years' experience, DYNAMIK are leading specialists in Basketball court painting
Sports floors must be line marked to strict dimensions with line widths +/-2mm and overall dimensions within 0.1% of Sport England guidelines. Failure to comply could result in your venue being unable to host future tournaments, so you can't afford to get it wrong!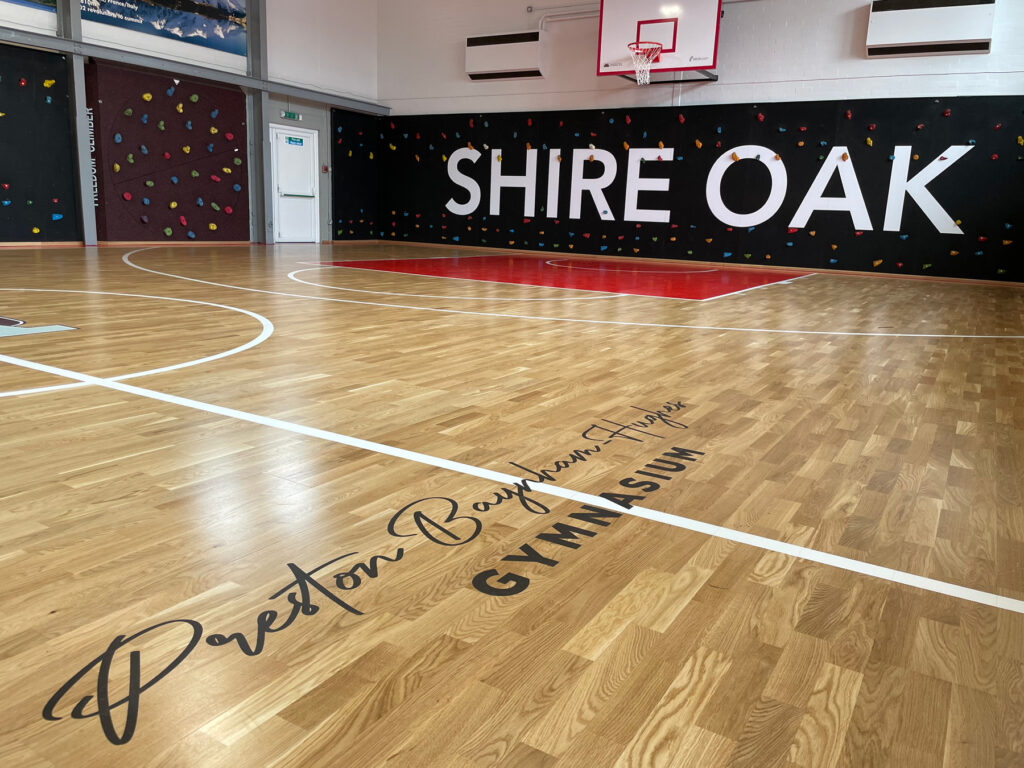 Quality is key
Nowadays most indoor sports courts require line markings, and the most important features to consider when considering your line marking options are quality and durability. The basketball line marking will be subject to heavy wear, for this reason, we don't recommend taped lines as it's very easy for tape to pull loose.
In the long term, professionally painted lines and court markings will prove a more durable and reliable option at a lower cost. DYNAMIK use a two-part polyurethane paint which typically gives a 5-7 year life span between re-marking, compared with a typical 3-5 life span for water-based paint.
The sports line marking drawing

We prepare a line marking drawing as part of every new project. We are also happy to provide this for existing installations since court marking guidelines do change, such as the recent change to the basketball keys. Drawings are prepared to the very latest revisions and standards to assist in important details including fixing positions, apparatus covers and required floor run-offs.
The design layout of individual court markings needs to be considered carefully to avoid line markings clashing or being too close.
Changes to regulation court markings
If you require revised court markings to meet changes in regulations, such as those for Basketball, we offer solutions ranging from localised cleaning and painting of the specific area that we will be applying the new lines, to a complete sand and re-seal (wood floors only) to restore your entire floor to its new condition with a complete set of new lines.
If we are revising the line marking we will be 'painting out' the old markings as necessary. We would work with you to choose a colour that closely matches your existing floor whatever the surface type. If it's not invisible it will be a very good match.
Bespoke Basketball court painting
Alongside line marking, we offer bespoke court painting such as marking a border around the principal court, infilling the keys or centre circle on your court and hand painting a school or club logo onto your floor to completely transform and personalise your court.