Safety and performance are the most important considerations when choosing Basketball or multi-use sports hall flooring.
For indoor basketball courts, sprung timber systems are the best option as they are long lasting and provide excellent comfort and support for players. With over 25 years' experience of supporting British Sport, DYNAMIK offer the expertise required in choosing the correct sprung system and playing surface to meet clients' individual requirements.
We offer a full range of sports flooring options to suit all levels of basketball, from community use through to international level. All of our sports flooring complies with the latest regulations and standards, and are an ideal choice for leisure centres, multi-use community halls, school and university sports halls or arenas.
Our Official Partners
As the appointed Official Sports Flooring Partner to Basketball England, Basketball Wales, the British Basketball League (BBL) and British Wheelchair Basketball (BWB), DYNAMIK are leading UK experts in indoor basketball court flooring. So we certainly know what we're talking about when it comes to basketball flooring. DYNAMIK offer sports flooring solutions for all levels and budgets: from elite professional level to multi-use community sports halls.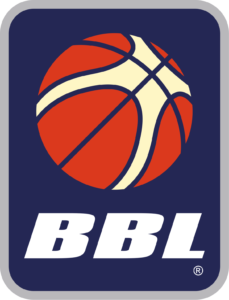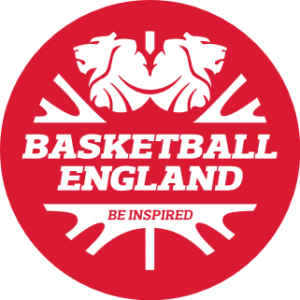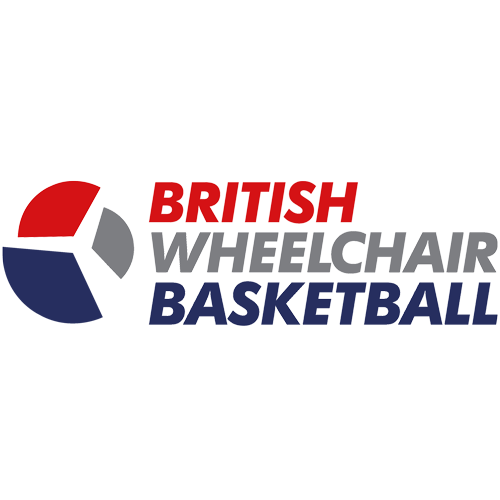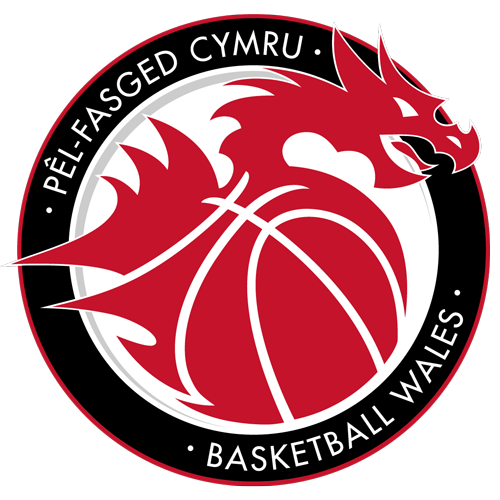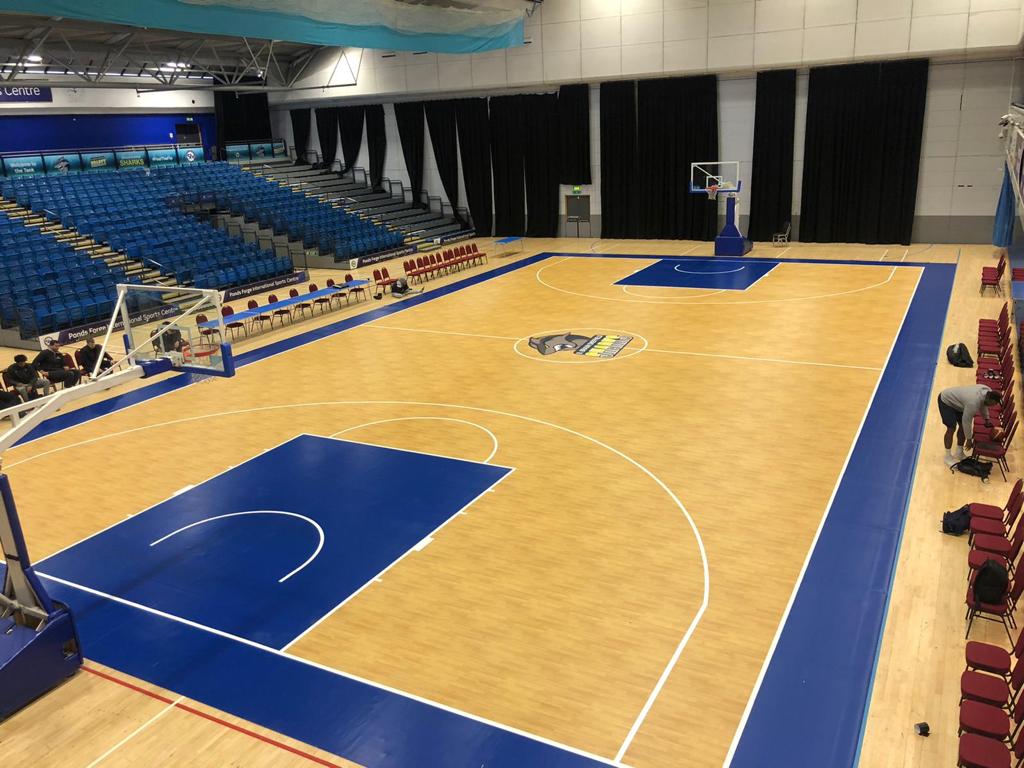 Temporary Basketball Courts
We offer temporary basketball court solutions that match the high standards of our fixed timber or synthetic sports flooring options.
For sports arenas and halls that cater for a wide variety of sports, the DYNAMIK Portable Court is an excellent solution. Portable sprung oak or Roll-out vinyl courts create a high-performance sports surface suitable for events where single line marking, bespoke court colour designs, or branding, are a requirement.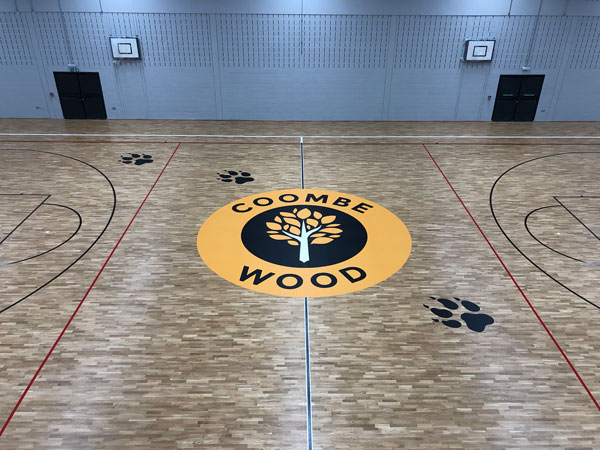 Bespoke Basketball Court Design
DYNAMIK offer a full range of bespoke court designs for your court, from a simple school logo or welcome message, to a multi-zone stained or painted court that highlights either surrounds, goal or centre circles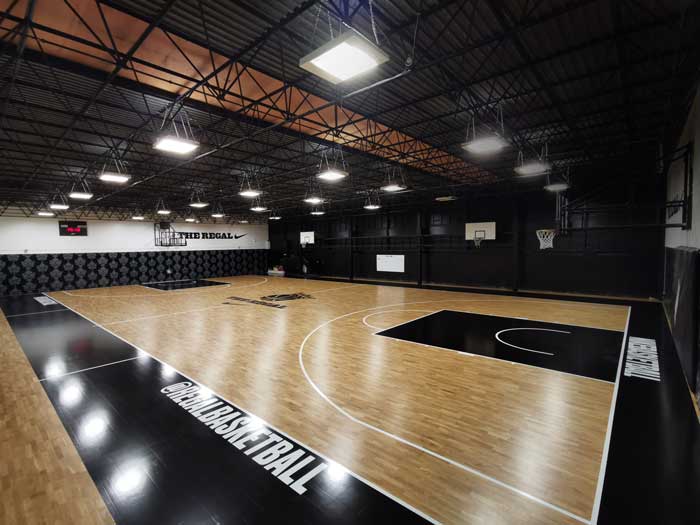 A Case Study
One of DYNAMIK's most recent projects was our renovation of the Jordan and Regal Basketball courts at the Black Prince Trust, in South London. High sports performance, durability and timber stability were key factors going forward. For this reason we installed our DYNAMIK Flexi-Beam Sprung System, finished in a Premium Engineered Oak board.
The new court lines applied allowed for Black Borders and Key Infills emphasising the White Court Lines. The addition of The Regal and Nike Logos completed the striking layout.
DYNAMIK can offer sports flooring solutions for all levels and budgets.