Sustainability and Environment
Our Environmental Commitment
DYNAMIK has always been committed to sustainable operations and maintaining a commitment to the environment, from manufacturing right through to the end of a floor's life.
Products
The use of an engineered board, which only incorporates a hardwood wear layer, helps in the preservation of precious hardwoods by using 5 times less precious wood in comparison to solid hardwood manufacturers.
With synthetic floors, our preference is to use environmentally friendly materials like linoleum and polyurethane. We also use water-based solvents and adhesives.
Packaging
In recent years we have revised the packaging of our products to not only reduce the amount materials used, but also to use more recycled materials.
Transportation
We aim to reduce the level of pollution arising from transportation in two ways. Firstly, we use the least number of vehicles possible to transport products by ensuring each one is at maximum capacity. Secondly, we ensure vehicles travel the minimal distance possible by regularly transporting materials direct from manufacture to site.
Recycling
Once a sports floor has reached the end of its life, we attempt to re-use as much as much as we practically can. Subsequently we ensure that the remainder of the floor is recycled where possible via licensed waste management facilities.
The Green Supply Chain
We only work with manufacturers that give their commitment to environment sustainability.
Our manufacturers have all been certified to DIN EN 14001 and validated to the EU Eco Audit for their commitment to the preservation of natural resources. The result of which is that all have been awarded the European PEFC certificate, which is proof that the timber used can be traced and tracked through the entire produce supply chain from the certified, sustainable forest all the way through to the final product.
We monitor the source for all of our materials and our suppliers are required to produce evidence of their DIN EN 14001 certification and EU Eco Audit validation before purchasing.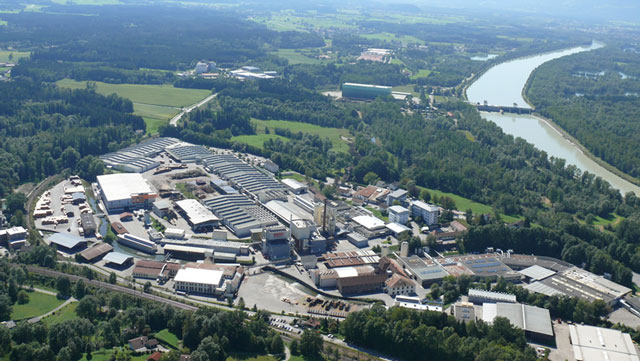 Our manufacturing partners, Haro Sports have recently invested in a modern furnace unit which converts the waste wood into heat for the production processes and heating facilities. The output is enough to power 60,000 local households.