University of Bath All Set For Major Gym Refurbishment With Completion Of Pop Up Gym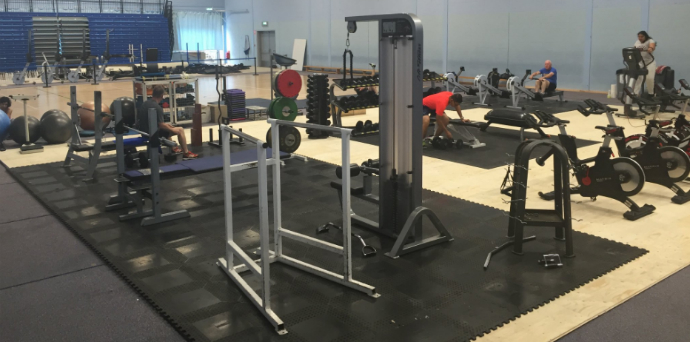 As one of the best sporting Universities in the UK, the range of sports facilities at the University of Bath is second to none, including their multi-purpose Gym.
The gym not only accommodates the University's students but also a range of high profile athletes such as England Netball, the Team GB Bobsleigh team and it was even used by the England Rugby team during this year's World Cup.
With the gym becoming ever more popular with students and national athletes the University has decided that over the summer the gym will undergo a major refurbishment, with Dynamik proving a new high performance floor, lifting platforms and vinyl branding. Alongside this Dynamik have also installed a temporary 'pop-up' gym to reduce the disruption to the summer resident's training routines.
Both the pop-up gym and the gym refurbishment are just a couple of projects Dynamik have completed with the University over recent years which has seen over 5,000m2 of specialist sports flooring has been laid.