3 Reasons to Install Acoustic Walling Within your Sports Hall
Sports walling panels are designed as an attractive yet functional product when fitted to the internal walls of your sports facility. Below you can find 3 reasons why you should install indoor sports walling.
1. Better Acoustics
Indoor sports halls and gymnasiums are large open spaces, often built with hard, non-absorbent surfaces. Acoustics within sports halls are generally poor, especially those within schools that are used for a variety of different sporting and non-sporting activities. Sport England require that certain acoustic requirements are met within sports halls, therefore it is important that acoustic reduction is considered when designing or upgrading your sports hall. The best way to ensure this is by installing high-quality, durable, and sound-absorbent wall panels!
Indoor acoustic wall panels are effective at absorbing sound and reducing reverberations and noise levels within a busy sports hall environment. This in turn facilitates clear communication and provides an enjoyable atmosphere, whether the activity is a school assembly, or for one of the many sports which are carried out in such spaces.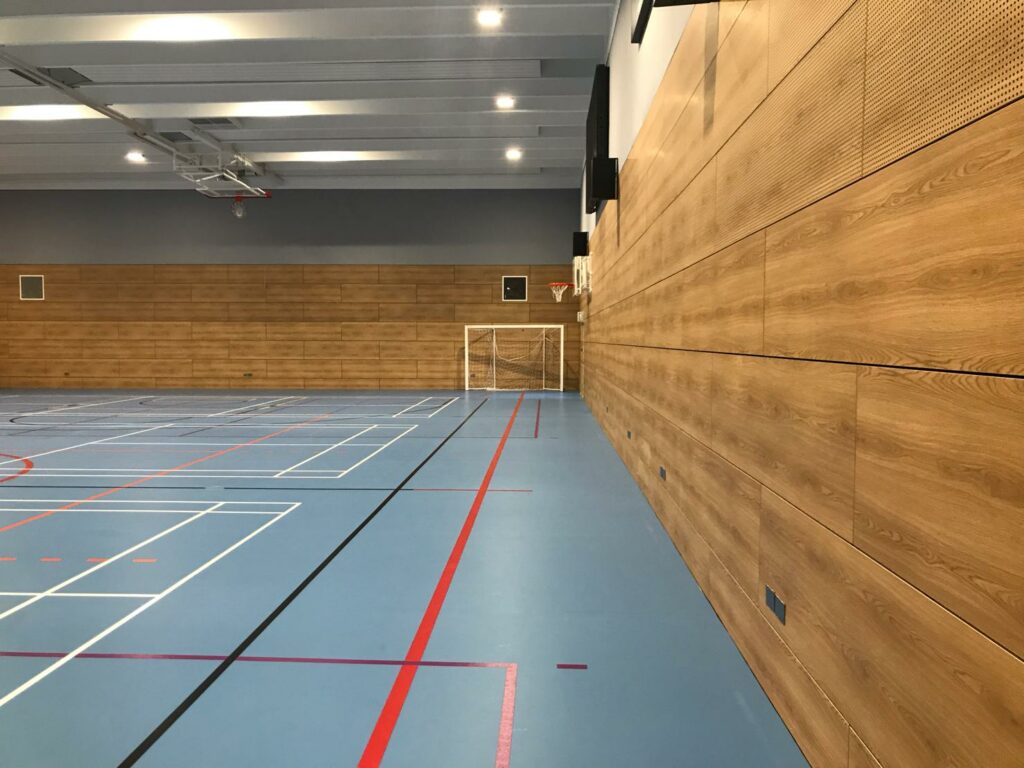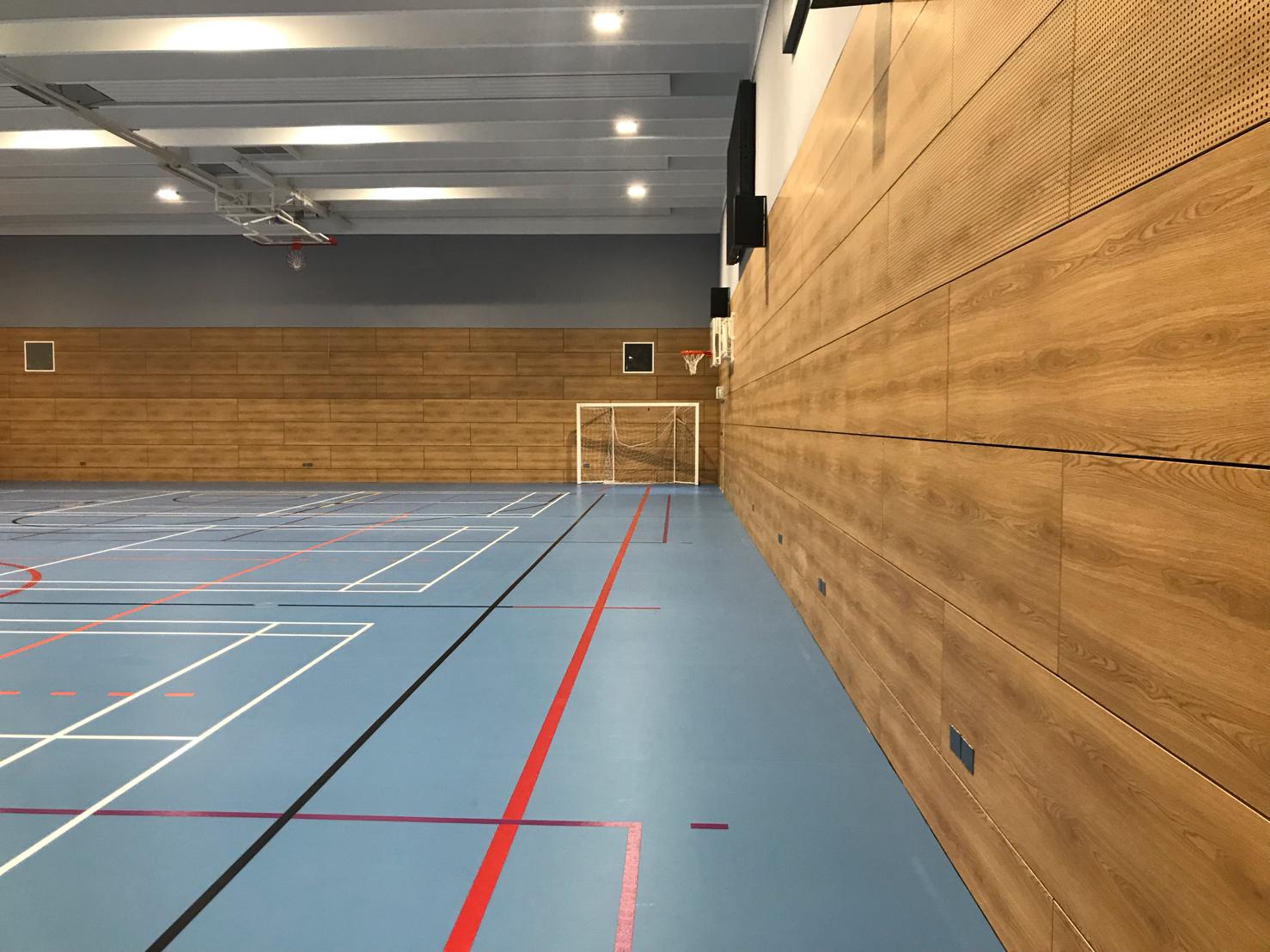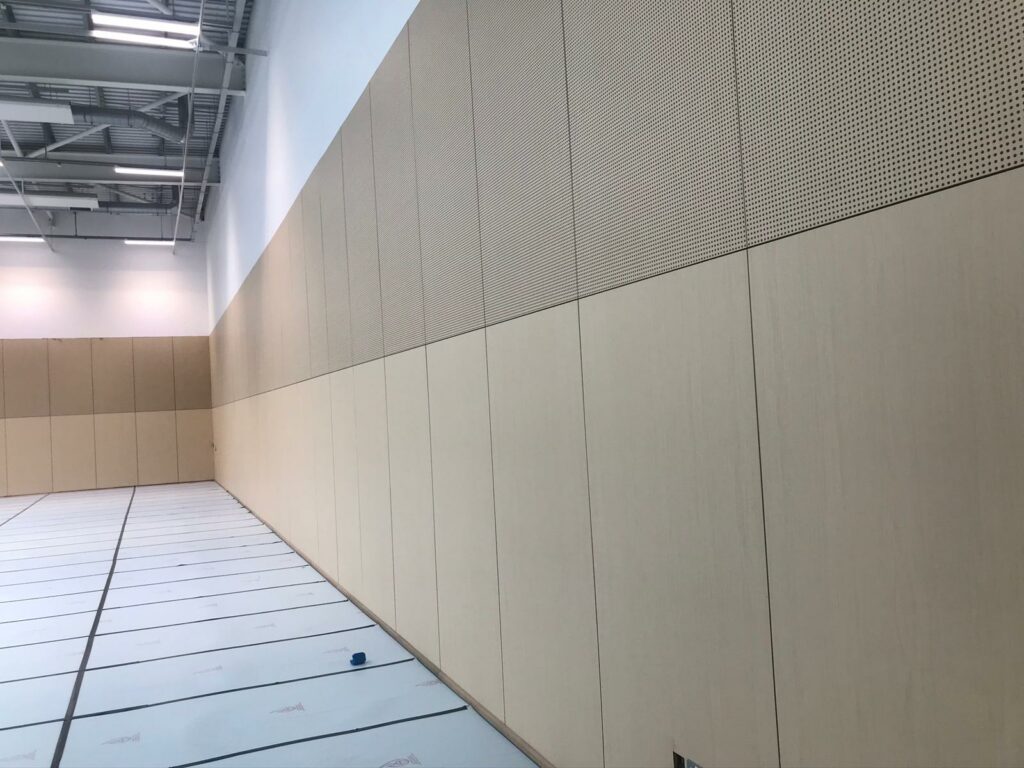 2. High Durability & Scuff Resistance
With the popularity of indoor sporting activities on the rise, indoor sport halls are very busy, high-use spaces that need to deal with the day-to-day rigours of multi-sport activity, and general wear and tear challenges. DYNAMIK Indoor sports wall panels provide that much needed protection against player and ball impact. Due to the laminated wood effect or coloured CPL finish, the panels are an easy-clean solution when trying to remove scuff marks, compared to traditional painted sports walling.
3. Improved Visual Appearance
DYNAMIK's internal sports wall panels are available in a range of colours [link to colour card] and wood effects which provide a modern appearance, improving the design whilst achieving the required Light Reflectance Values (LRVs). Sports halls finished in DYNAMIK acoustic and solid wall panels create an environment suitable for both sporting and non-sporting events and help transform the space away from a sports-focused arena into a welcoming space for all.