Badminton School Nets a New DYNAMIK Sports Hall
"It makes a huge difference to have the best playing surface and this is so much better than any hard wooden floor or foam-backed product."
Clare Elsley, former England International Netball Player and Assistant Director of Sport at Badminton School, is more than qualified to know a top sports floor.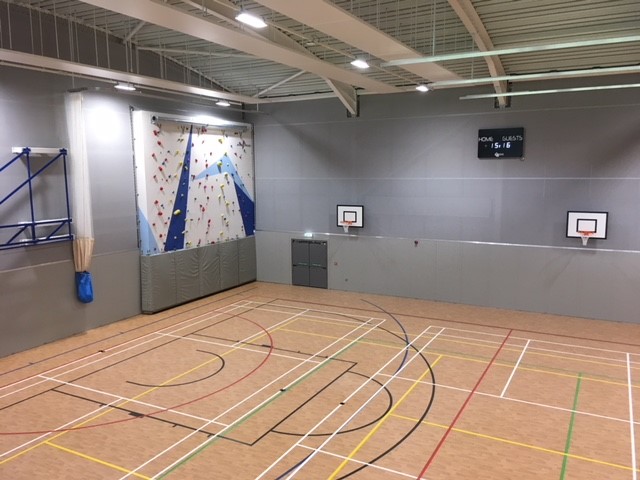 DYNAMIK were specified for the new Sports Hall flooring system at Badminton School for a variety of reasons including their expertise in sprung sports flooring. During a site visit to the school during the installation stage Clare couldn't contain her passion for netball and sport in general:
"I am so pleased with the floor already and was keen for the school to have the best playing surface. I've got so many plans for tournaments, team games and matches. I am also looking forward to getting in and personally using the facility to train with Premier Romans. The forthcoming season will undoubtedly be a tough one, but being able to put in the hours so close to home will make a huge difference to us."
Clare Elsley, Assistant Director of Sport, Badminton School.
A former player for Severn Stars in the 2016/17 season, but now focusing her attention on retaining the Indoor Nets title, Clare has previously played for TeamBath and Mavericks Superleague Franchises as well, winning four titles with both respectively – three with TeamBath and one with Mavericks. She has played at the University of Worcester Arena (a DYNAMIK floor system) and the University of Bath (another DYNAMIK floor system!) so she knows what she's talking about.
As well as teaching at the school, Clare is currently the Captain of the England Indoor Netball Team who won gold at the World Championships in Wellington (NZ) in 2016. With National League and the Indoor Netball World Championships both this season, this will be an exciting time to be associated with the new facility.
The school chose a sprung synthetic surface for several important factors including good durability, high slip resistance and shock absorption and a wood-effect finish. Clare continues:
"It makes a huge difference to have the best playing surface and this is so much better than any hard wooden floor or foam-backed product."
Badminton School is not only top for academic achievement but is set to provide many opportunities for existing and future students with their new sports facility. They chose a DYNAMIK sprung floor system finished in a solid sports vinyl to coincide with this ethos.
Les Palmer – Estates Manager at Badminton School said, "It was important for us to get the best sports floor that would be lower maintenance than a wooden floor."
DYNAMIK provide free of charge quotations and school surveys which are carried out if your school is looking to upgrade or maintain their sports flooring.