BBC1 Question Of Sport Features DYNAMIK Sports Floor
The sports floors chosen by champions has featured on BBC1 Question of Sport.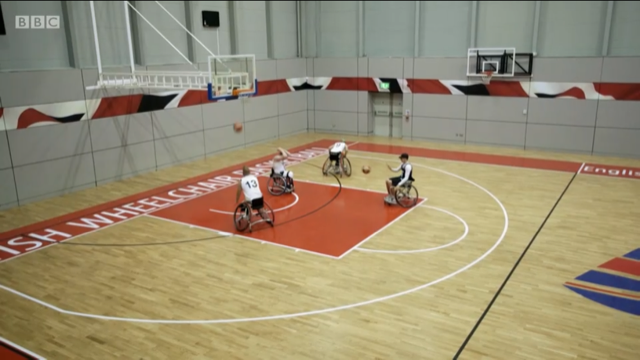 British Wheelchair Basketball's (BWB) Official Technical partnership with DYNAMIK Sport has provided them with expertise regarding the best sports floors for playing Wheelchair Basketball at all levels from grassroots entry level through to International competition. Likewise it has allowed BWB to share valuable insight into the decision-making process when choosing the correct sports flooring for wheelchair sport.
The English Institute of Sport is an elite facility for international athletes to train and host games on their new DYNAMIK oak sprung sports floor.
Sprung wooden floors provide wheelchair users with ideal rolling resistance, not allowing chair castors to sink into a typically soft foam backing.
Contact DYNAMIK for more information on how we can find the best sports flooring solution for you.
#DYNAMIKsport