Cwmbran Sports Stadium choose a DYNAMIK Sports Floor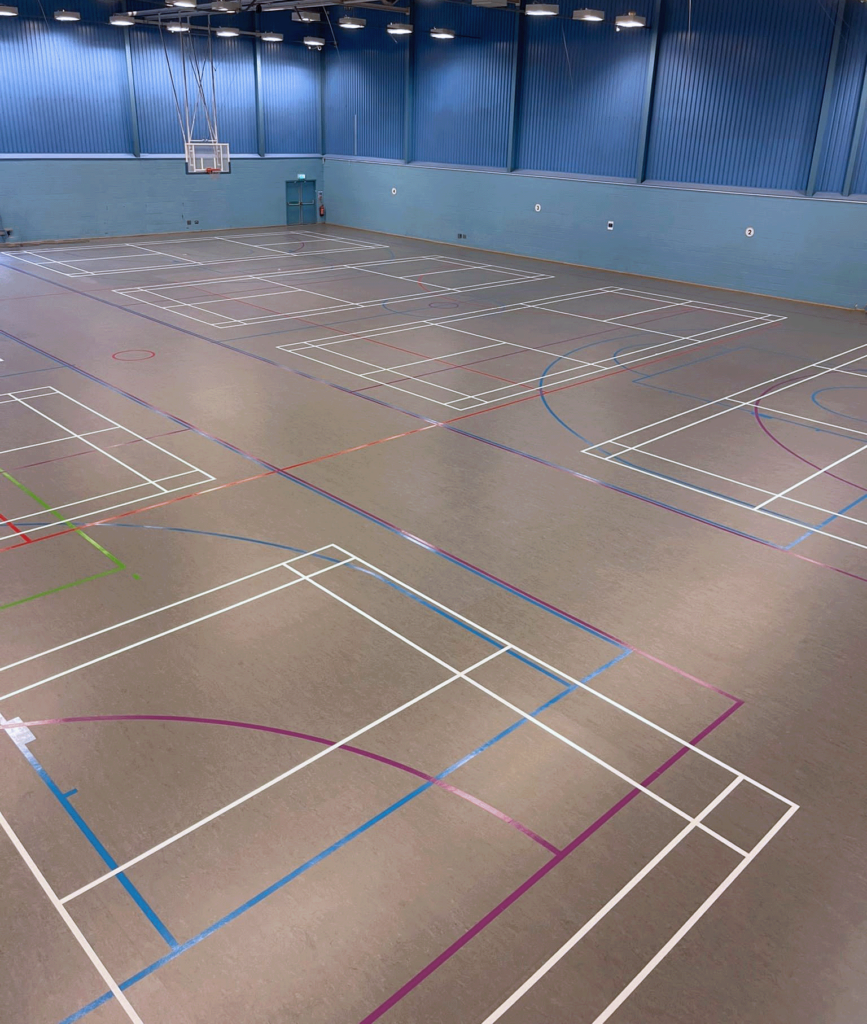 @DYNAMIK Sport recently provided Cwmbran Stadium with a very typical "DYNAMIK" one-stop-shop solution where they managed the stadium indoor sports flooring refurbishment from start to finish.
DYNAMIK technical consultants carried out an initial inspection of the existing timber floor, which had been damaged and badly affected by event spillages, water ingress and general wear and tear, not to mention the on-going sanding and repair costs associated with having a timber floor and the need for a protective carpet tile during event time going forward.
DYNAMIK then produced a detailed report highlighting the refurbishment options available, to meet the requirements of the venue and its users, for both major sporting and non-sporting events.  
After a successful tender process, DYNAMIK were chosen for the manufacture, supply and install a fully sprung Area Elastic 8 court sports floor solution finished in solid sports linoleum in collaboration with @tarkett UK.
The solid Tarkett sports linoleum playing surface has an enviable reputation for indentation resistance and durability and is recommended for non-sporting events, where the use of stiletto heels, tables and chairs or spillages are likely to be a regular occurrence within this true, multi-purpose indoor sports stadium.
DYNAMIK supply and install an extensive range of indoor sports, dance and acoustic gym flooring solutions direct or via a network of approved DYNAMIK installation partners. To support this structure and UK sports flooring coverage, an in-house team of aftercare and maintenance assistants are available to provide free advice on cleaning, line marking, or any other technical query a client may have.
For more information please visit: www.dynamiksports.co.uk or calls us on 0117 301 5120 to speak to one of our experts.