DYNAMIK Partner – England Netball – Win Best Sporting Team & Best Sporting Moment Of The Year
The England Roses have truly blossomed as the year draws to a close as they scoop another award to add their 2018 huge success story.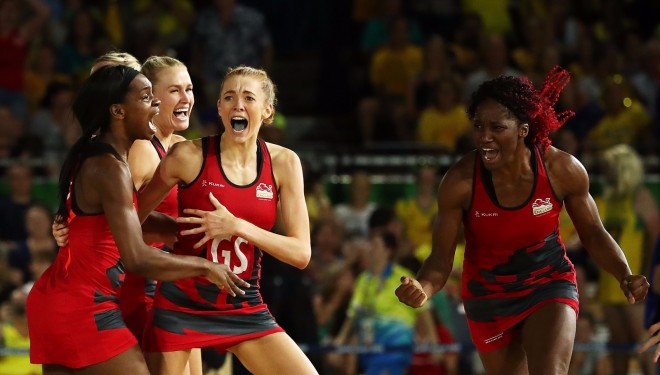 The Rose's scooped two awards at the BBC Sports Personality of the Year Awards winning Team of The Year & Greatest Sporting Moment Awards.
It was the first Gold medal at the Commonwealth Games for England Netball and DYNAMIK were first to congratulate the team on their success.
Captain Ama Agbeze said: "It has been a very long journey and a long slog. Netball is the ultimate team game. Team sport is very tough. We are so thankful to all our sponsors and supporters."
DYNAMIK are indoor sports flooring partner to England Netball and continue to offer support and expertise to the winning team and their sport.
Contact the DYNAMIK team for further information on the best solution for your sports facility.
#DYNAMIKsport #BBCSport #TeamOfTheYear #GreatestSportingMoment #RosesRISING