DYNAMIK Supply Sports Flooring and Walling at Harris Academy Wimbledon
DYNAMIK are thrilled to see the completed project pictures highlighting the sprung sports floor finished in a solid, non-foam backed Tarkett sports vinyl. Framing the sports flooring is the DYNAMIK sports wall panels incorporating solid, perforated and fabric acoustic panels to create an environment ideal for sport, teaching and non-sporting events.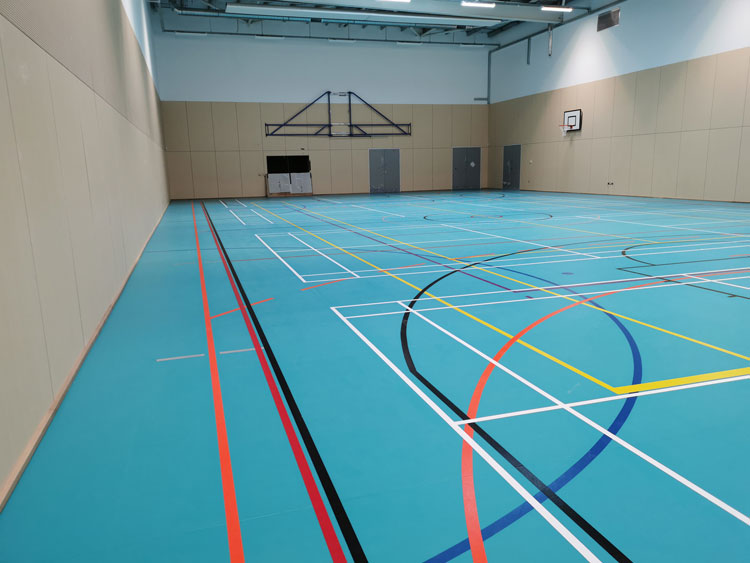 DYNAMIK are well known for our quality-based sports flooring systems and benefit from having an official collaboration with Tarkett supplying projects with ESFA compliant Area Elastic Sprung sports flooring throughout the UK.  DYNAMIK now offer our sports walling panels to main contractors and end user clients via a network of UK approved installers, providing sports solutions for both sports flooring and walling.
Contact our customer support team on 0117 301 5120 for your free quotation.