DYNAMIK Support Basketball England's U12 Celebration Day at the NBPC, Manchester
DYNAMIK's partners, Basketball England, originally set up an U12 league with FIBA Funding last season for school children under the age of 12, as there was a need to add a tier due to the youngest age group (U14) catering only for Y7, Y8 and Y9 students.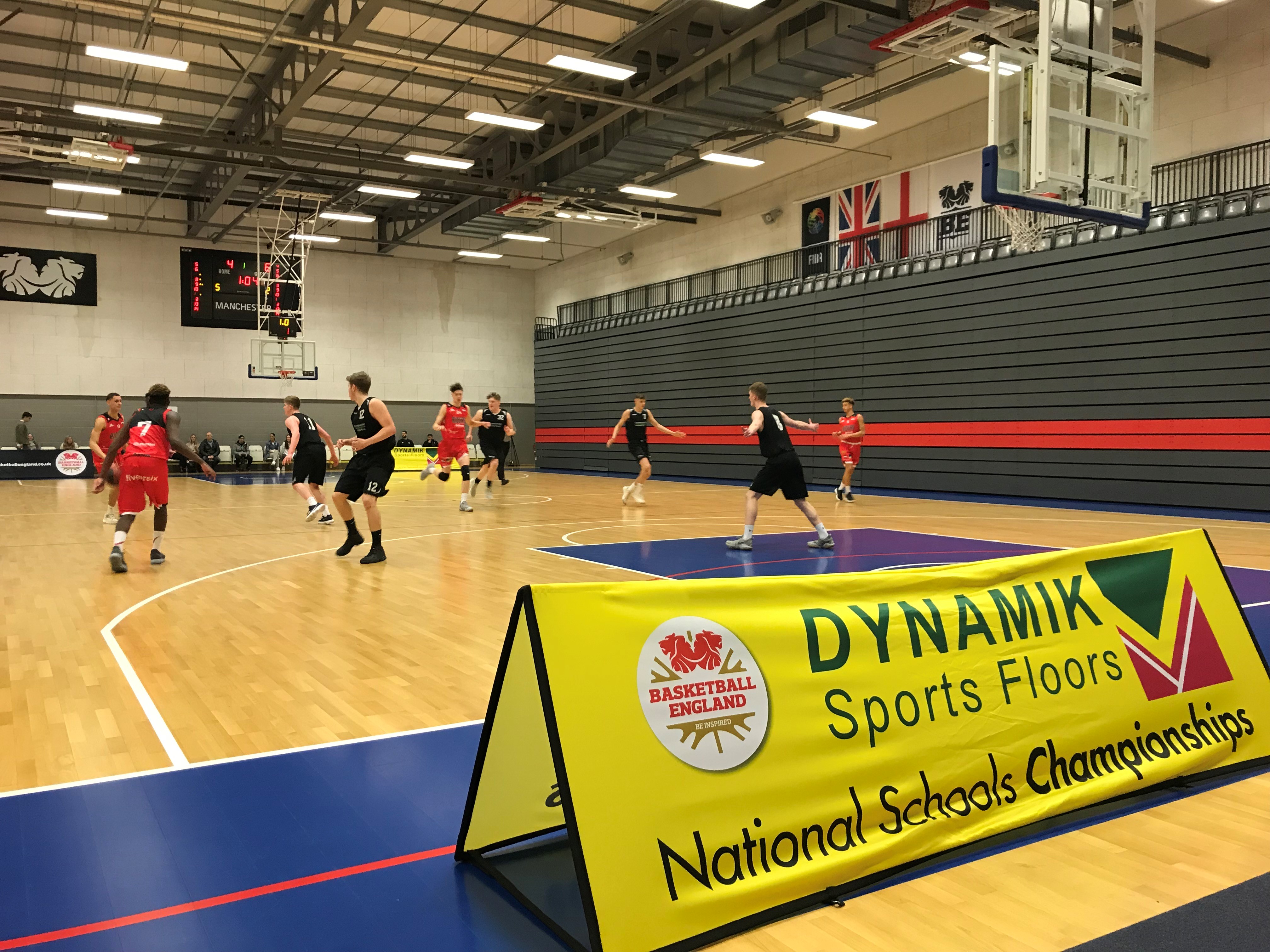 In order to bridge the gap and try to get secondary schools involved from an earlier age, they trialled a new format and added this new age group.
Gail Richards from Basketball England said: "The idea is, there isn't a national winner, but a celebration day, where all teams come together and enjoy the sport, playing multiple games across courts. It was a great first experience last year and this year forms part of the DYNAMIK National Schools Competition."
Basketball England hope to raise the profile of this popular sport and give the players a good experience in basketball at the National Basketball Performance Centre in Manchester.
With this in mind DYNAMIK are pleased to support these young players by donating t-shirts for every player who takes part in the U12 Schools Celebration Day this May.
As Official Sports Flooring Supplier DYNAMIK has contributed to grass roots sport in terms of gifting sports equipment to local schools and basketball clubs as well as being headline sponsors of the National Schools Basketball Championships, donating winners t-shirts, medals and plaques.
DYNAMIK provide free of charge quotations and school surveys which are carried out if a school is looking to upgrade or maintain their sports flooring.
For more information on how we can assist in your project contact: info@dynamiksport.co.uk. Tel: 0117 3015120.
@DynamikFlooring #DYNAMIKSport #SportsFlooring #TogetherWeAreBasketbALL