DYNAMIK Team Up With Top Design Architects
Working alongside architects, specifiers and contractors for many years, DYNAMIK has installed many sports facilities in schools across the UK. Henlow Academy in Bedfordshire is typical of a school wanting to provide a sports hall for their pupils but also maximising its use for non-sporting events.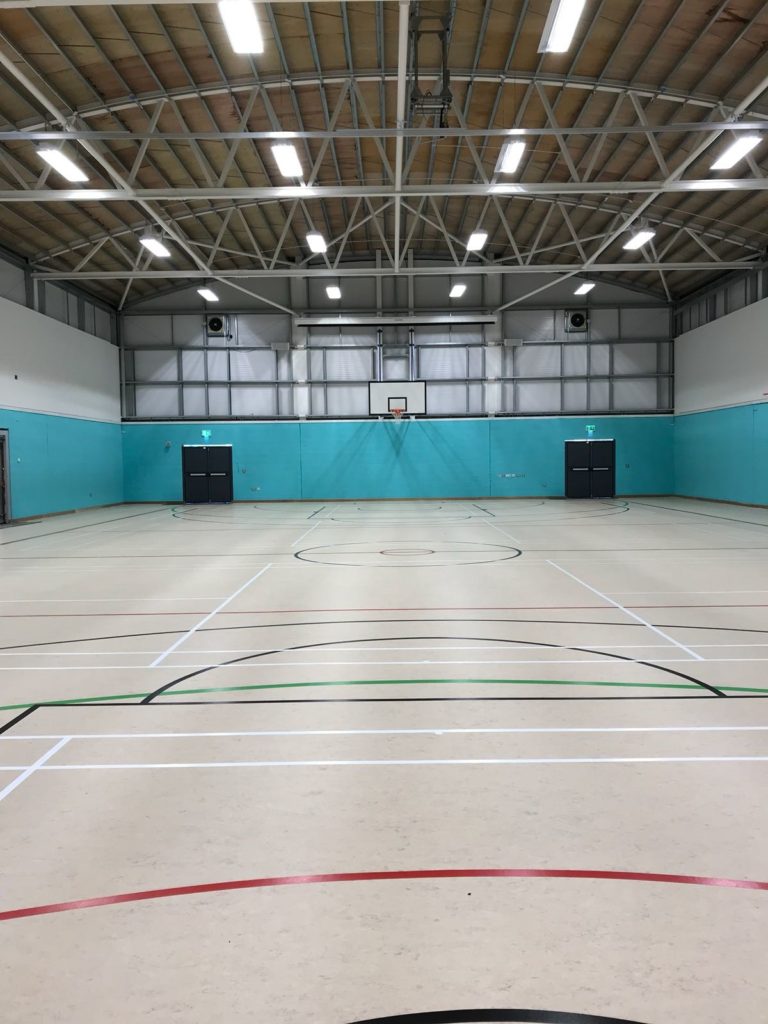 Project Manager and Director, Alex Bond from PCMS Design, the lead architect on this project, commented: "We have been impressed with the efficient and smooth installation of the new four-court sports hall floor at Henlow Church of England Academy, and would happily work on other similar projects with DYNAMIK in the future."

PCMS Design led this significant school site development project from start to finish, which included a four-court sports hall and attached six-classroom block. Main contractor, Borras Construction, chose DYNAMIK to install the specialist low profile sprung sports floor finished in a solid sport linoleum.
Henlow Academy, in Bedfordshire will be able to benefit from a range of sports including netball, badminton, basketball, hockey and five-a-side football and hire the facility out to the wider community.
DYNAMIK provide free of charge no obligation quotations and surveys which are carried out if you are looking to upgrade or maintain your sports flooring. We are happy to talk with you about your needs so contact us for more information on how we can help you.
#DYNAMIKsport #SportsFlooring #Sport