DYNAMIK Vitality Roses At Copperbox Arena
Team DYNAMIK will be supporting the Vitality Roses in their international matches at the Copperbox Arena, London, showcasing the DYNAMIK / HARO portable floor during this Netball International Series.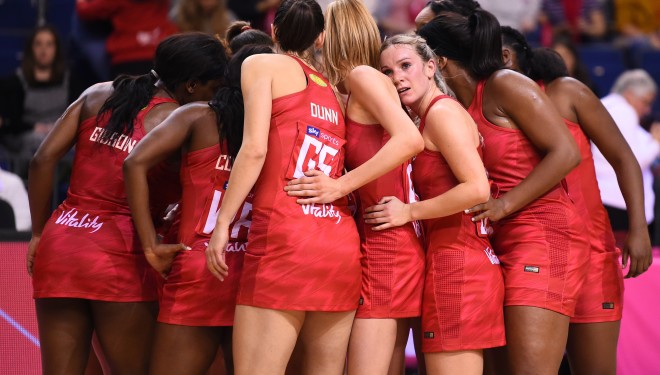 As indoor sports flooring partners to England Netball DYNAMIK are proud to be involved in this exciting period of their success.
https://www.englandnetball.co.uk/vitality-roses-squad-update/
We will be cheering the team on this weekend at the Copperbox Arena where the Vitality Roses will playing on our DYNAMIK / HARO portable sprung floor.
Find out more on how we can help you with your Indoor Sports Flooring and Walling Solutions – Contact Us.
#DYNAMIKsport #WhereChampionsAreMade #EnglandNetball