DYNAMIK Warranty reassuring to Chelmsford Charity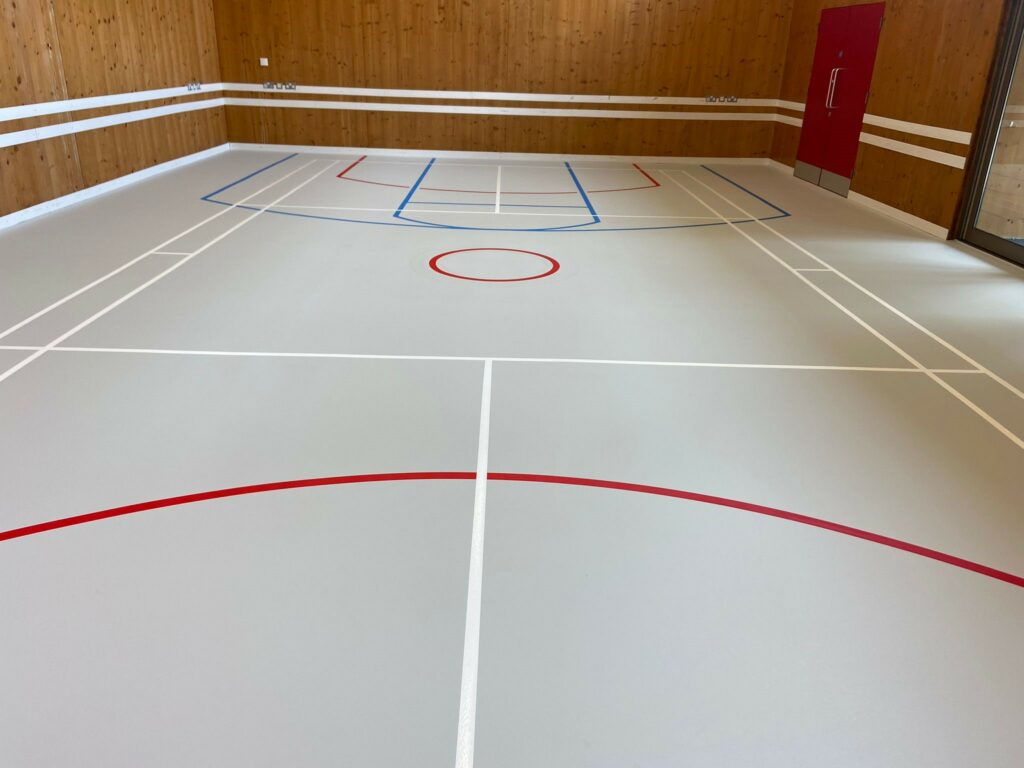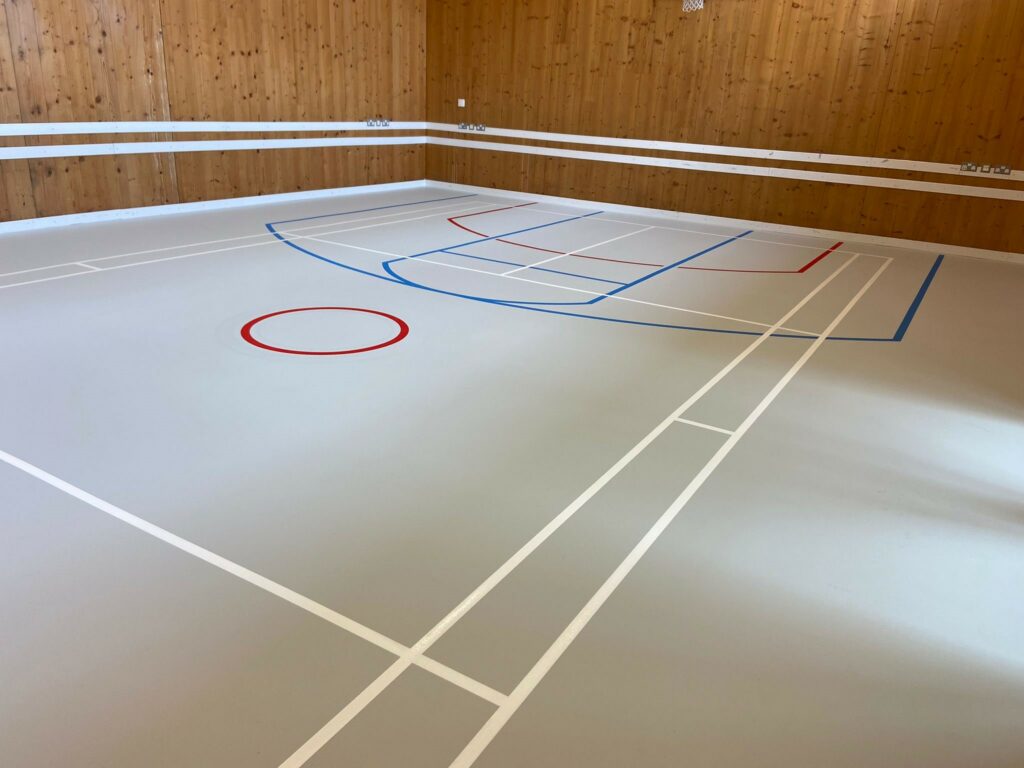 DYNAMIK recently gave a makeover to the sports hall at The Salvation Army in Chelmsford.
The Salvation Army had an existing Herculan PU seamless sports surface but after many years of use, it required re-coating and the indentation damage repaired. After speaking with DYNAMIK's Aftercare & Maintenance Team and assessing the existing sprung structure it was confirmed that it was just the top playing surface that required refurbishment.
In order to transform their old sports floor quickly and cost effectively, making it as good as new the @Herculan.com by DYNAMIK Seamless Polyurethane (PU) Re-coating & Repair System was suggested. The benefit of DYNAMIK's PU Re-coating and Repair System is the guaranteed adhesion and compatibility to the existing surface seamlessly repairing hairline cracks, damage or faded line marking, thus extending the life span of the floor avoiding costly total re-fits with the added benefit of reinstating the required slip resistance. DYNAMIK also make sure the shock absorption values comply to the latest requirements for indoor sports multi-usage EN14904 by testing the existing surface and sub base as over coating or painting a hard block tile surface or an old thin vinyl floor would look great but certainly not provide the safety that all users require within multi-use spaces. A minimum of 25% shock absorption must be achieved in all sports and multi-use areas, big or small, to be classified as compliant and to gain approval by DYNAMIK, who see safety and compliance as a 100% must have.
A massive benefit to the client was DYNAMIK confirming they could continue the existing warranty and certification of the complete system, which made all the difference to the charity and provided the reassurance which ultimately helped in the decision to go with DYNAMIK, a leading British sports flooring company.
DYNAMIK spent a day transforming the sports hall and added new line marking breathing new life into the sports floor, making it as good as new.
Major, Corps Officer Ian Mountford of the Salvation Army, Chelmsford commented:
"Really pleased with the approach and attitude of the installers and the quality of the installation"
If you're looking to renovate your existing sports floor, then speak to DYNAMIK's team of experts on 0117 456 5049