From Rio to Cardiff – Mondo by DYNAMIK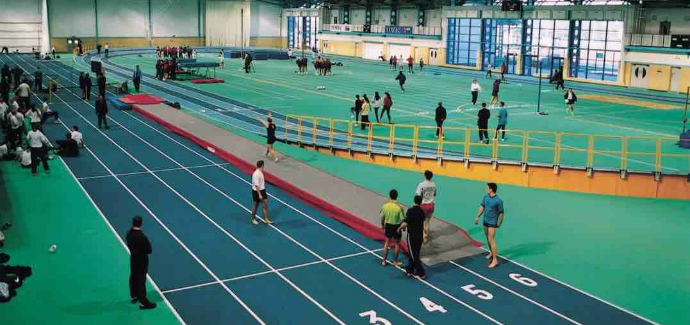 DYNAMIK confirm the NIAC refurbishment will be "Mondo Track" matching the surface within the London and Rio Olympic Stadiums.
The NIAC (National Indoor Athletics Centre) at Cardiff Met was the first purpose built indoor athletics track in the UK. This refurbishment sees the existing hydraulic banked track being upgraded to the latest Mondotrack SX 720 world class track surface – keeping this facility well and truly ahead of the Olympic Games. ​​
DYNAMIK Sport Floors are proud to partner MONDO in the UK by providing the supply and installation of MONDO indoor track products.
Mondo by DYNAMIK