Gold at the Gold Coast for England Roses #GC2018Netball
You will have heard by now that England Netball made history this week at the Commonwealth Games. The inspirational women's team played with passion and grit to win Gold in the last few seconds of the game.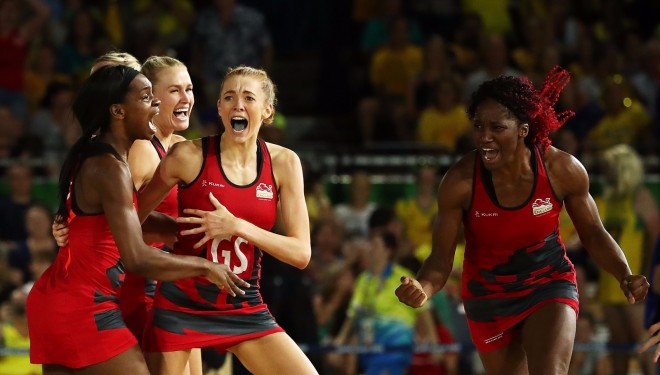 Craig Jack, Commercial Director of DYNAMIK Sport said, "Supporting England Netball always had been an aspirational dream for Team Dynamik as we wanted to support a game with massive potential and the ability to positively affect many people from all walks of life in terms of health and fitness, community involvement, providing all the social benefits being part of a team gives."
See the action replayed here:
http://www.bbc.co.uk/sport/commonwealth-games/43773102
Charlotte Malyon, England Netball expressed gratitude for the support offered by DYNAMIK:
"It's been an amazing year and with the financial pressures that we're under, the team wouldn't able to deliver on the International stage without [DYNAMIK's] ongoing support – it's hugely appreciated and invaluable."
https://www.englandnetball.co.uk/england-crowned-commonwealth-games-champions/
Official Indoor Sports Flooring Supplier DYNAMIK Sport have supported England Netball since 2017 and are delighted with their most recent achievement. DYNAMIK will be following the England Roses closely in their build up to the Netball World Cup 2019 which will take place in Liverpool on their very own DYNAMIK sprung oak sports floor.
DYNAMIK provide free of charge quotations for indoor sports flooring throughout the UK.
Click here for more information on how they can help you deliver the best sporting environment for your venue.