Guildford County School Floor Installation
This week DYNAMIK are pleased to announce one of our latest sports flooring installations at Guildford County School. For this project the school chose our high comfort sprung system "Komfort Plus", finished in an ESFA compliant 'Solid Sports Vinyl' playing surface in Classic Oak Wood Effect. This system is an excellent choice for schools as it is able to take high loadings from bleachers and portable seating units without extra support. By using a solid (i.e. non-foam backed vinyl), the playing surface is able to resist indentation from tables and chairs, as well as non-sporting community events without the need for surface protection, and is ideal for wheelchair sports.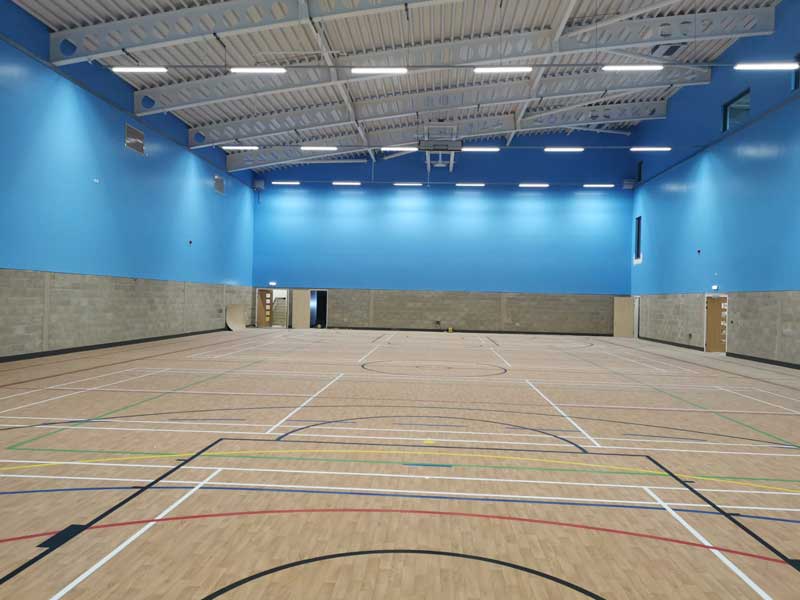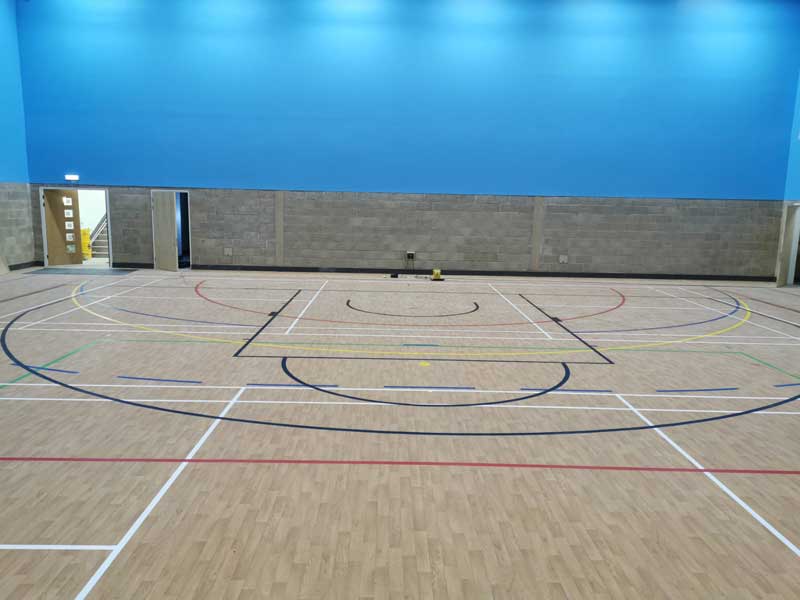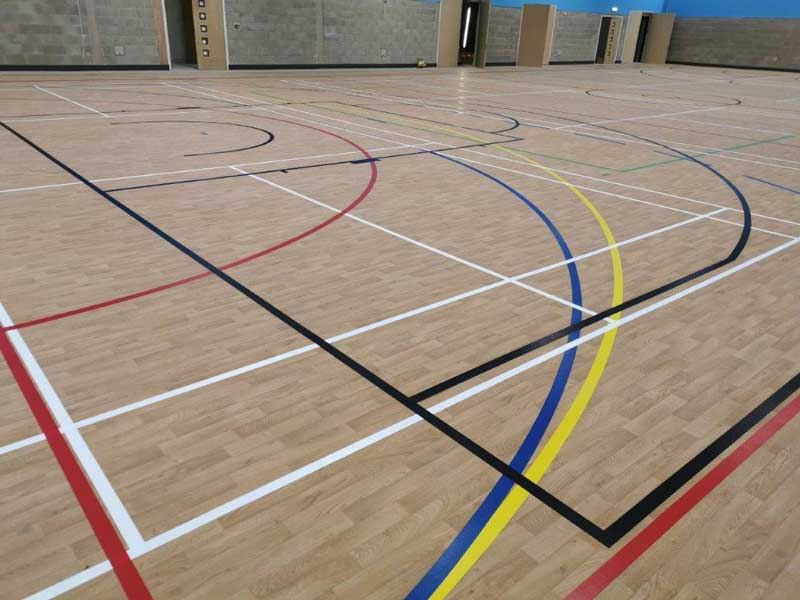 We at DYNAMIK are very pleased with the results, the sports floor looks more inviting for users, as well as offering high levels of comfort and protection to the children using the floor on a day to day basis.
Call our office today for a free quotation for your sports floor installation: 0117 301 5120
Leading UK providers of indoor sports flooring and official partners to Basketball England, England Netball, British Wheelchair Basketball and the British Basketball League (BBL).