Hartpury College Chooses DYNAMIK Sports Solution
Leading the way in sprung sports flooring in the UK DYNAMIK pride themselves at offering expertise in this area to clients such as F3 Group. Hartpury College in Gloucester is renowned as being the leading sports college for high performance sport in the UK offering facilities to over 3,000 students.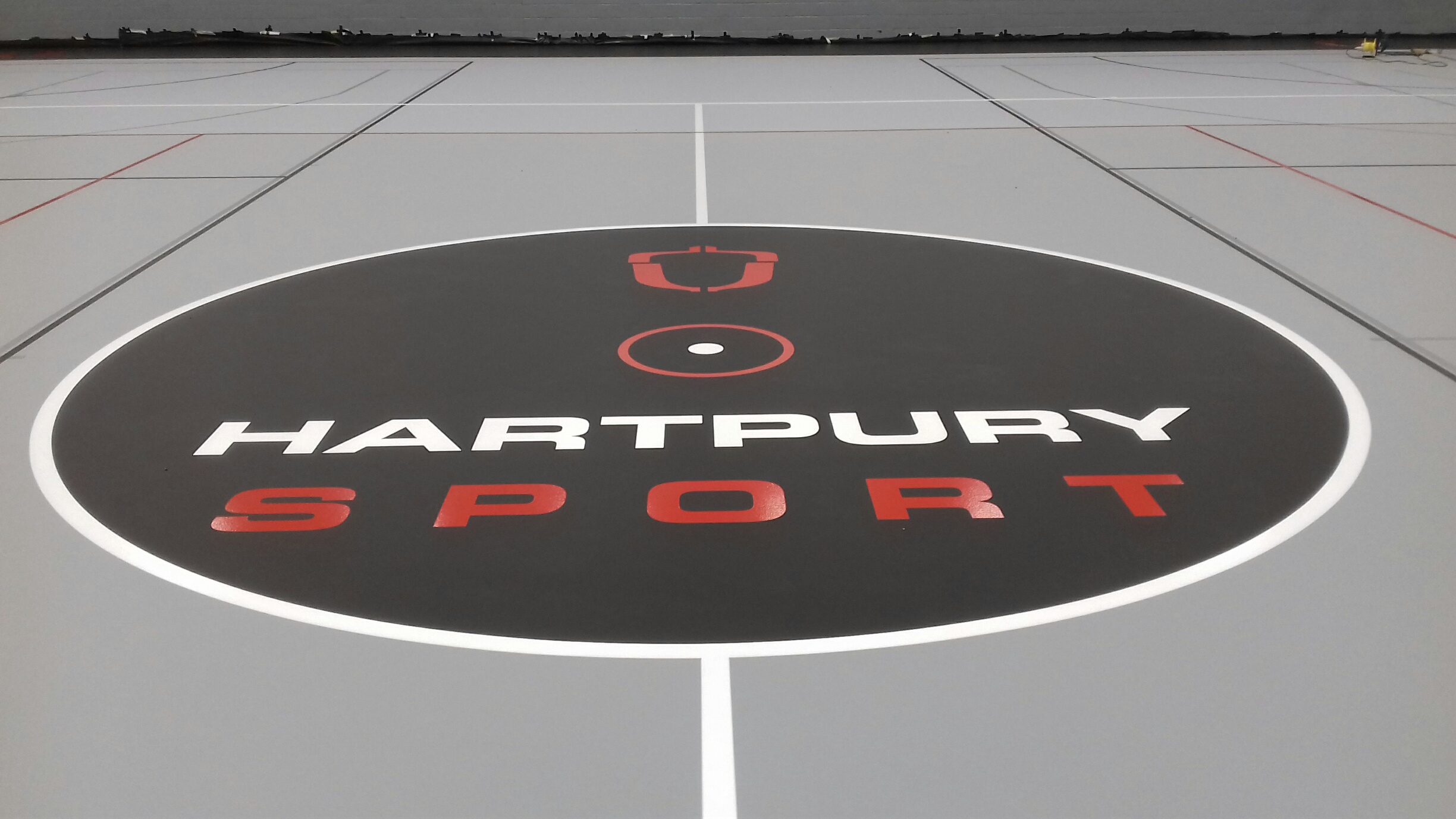 Providing pathways to the Olympics and major international events, Hartpury College excels in sport which is why they invested in the best.
Craig Jack, Commercial Director, said: "DYNAMIK acknowledge the importance of providing high quality sports surfaces within the UK's many educational facilities. It gives us great pleasure to supply Hartpury College and strengthen our portfolio of clients who acknowledge the quality of our sprung systems and surfaces."
F3 Group delivered this major project, which included a DYNAMIK sprung system finished in a solid seamless sport PU playing surface in their new Sports Hall and the Biomechanics Athletic Sports Area, with Gym-Flex black Rubber Olympic Weight interlocking tiles, a two lane biometric sprint track and therapy suite for training athletes.
Having sporting facilities that cater for Olympic champions and campus students alike has always been a top priority for Hartpury College. They set their sights high investing in sport for students striving to be the best.
DYNAMIK are partners to Basketball England, England Netball & British Wheelchair Basketball and are proud to have been chosen to showcase their sports systems in such a prestigious high performance venue.
DYNAMIK offer a range of sports surfaces that cater for both grassroots sport through to elite level. We are happy to talk with you about your needs so contact us for more information on how we can help you.
#DYNAMIKsport #SportsFlooring #SportMatters