Ken Stimpson Community School Gets a DYNAMIK Sand & Reseal
This week we were at Ken Stimpson Community School to complete a sand and reseal of their Dance Studio.
Wooden floors need to be sanded and resealed every 7-12 years depending on usage so that the old lacquer can be removed and a new lacquer applied, protecting the wood from dirt, grease or other substances.
Sanding and resealing your sports floor restores the lacquer in your surface, and assures the longevity and excellent performance of your wood floor.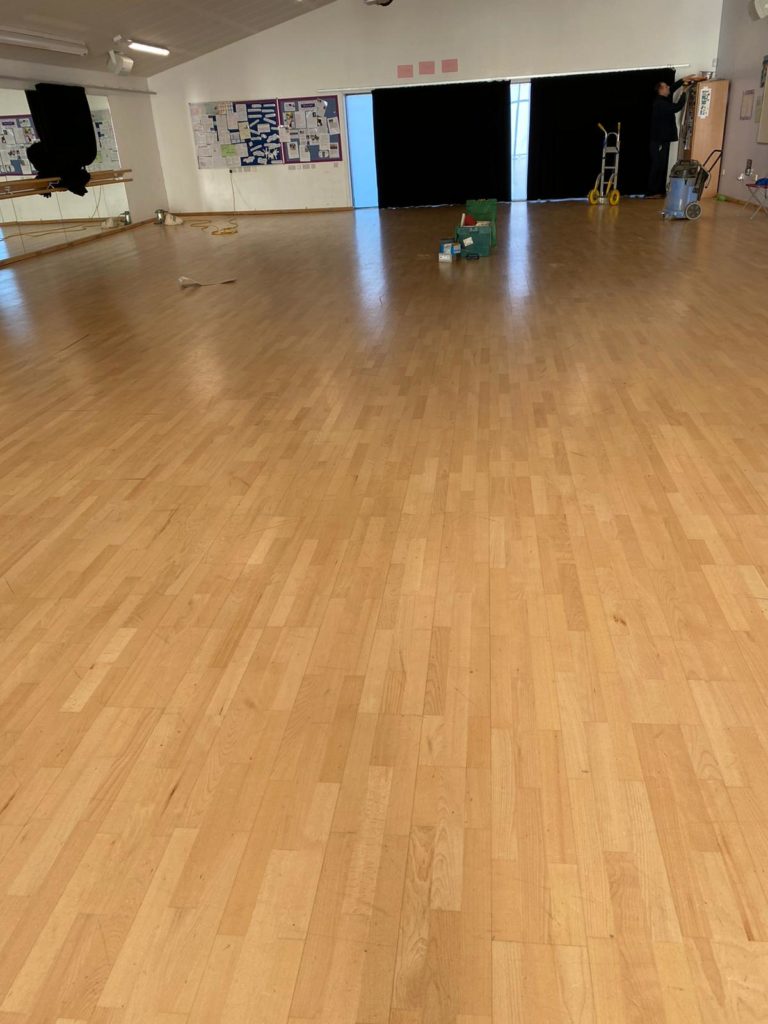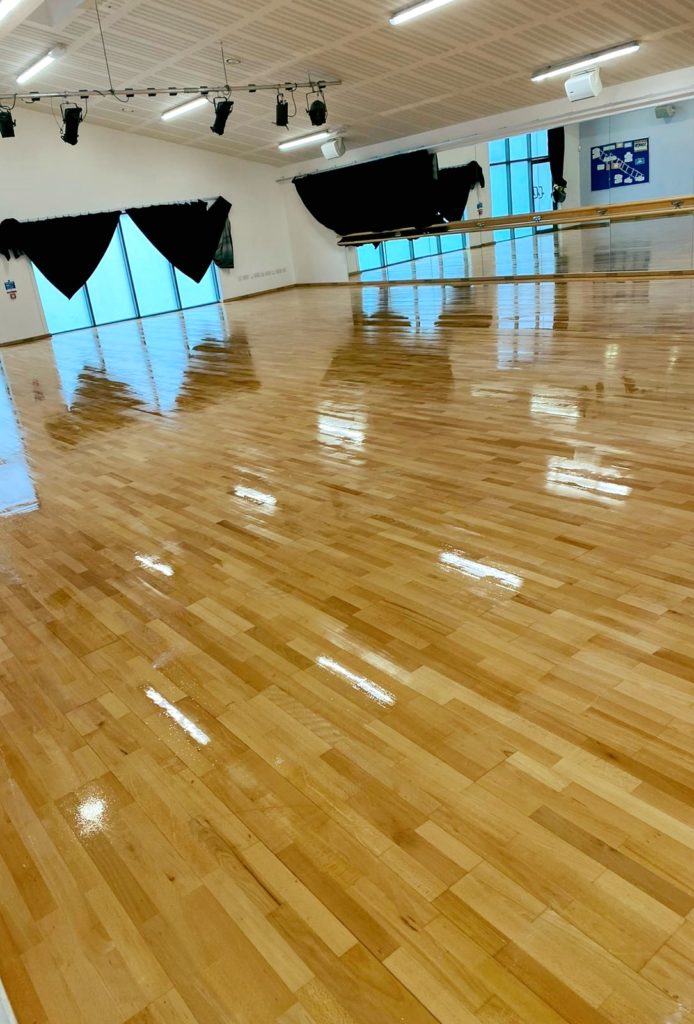 Contact us for more information on how DYNAMIK can help you.