Marry a church with a new DYNAMIK sports floor and what do you get?
When you think of a church, do you think of a sports floor? Not really. Yet deep in the city lies an architectural delight housing one of the most modern of features – a DYNAMIK area elastic sports floor.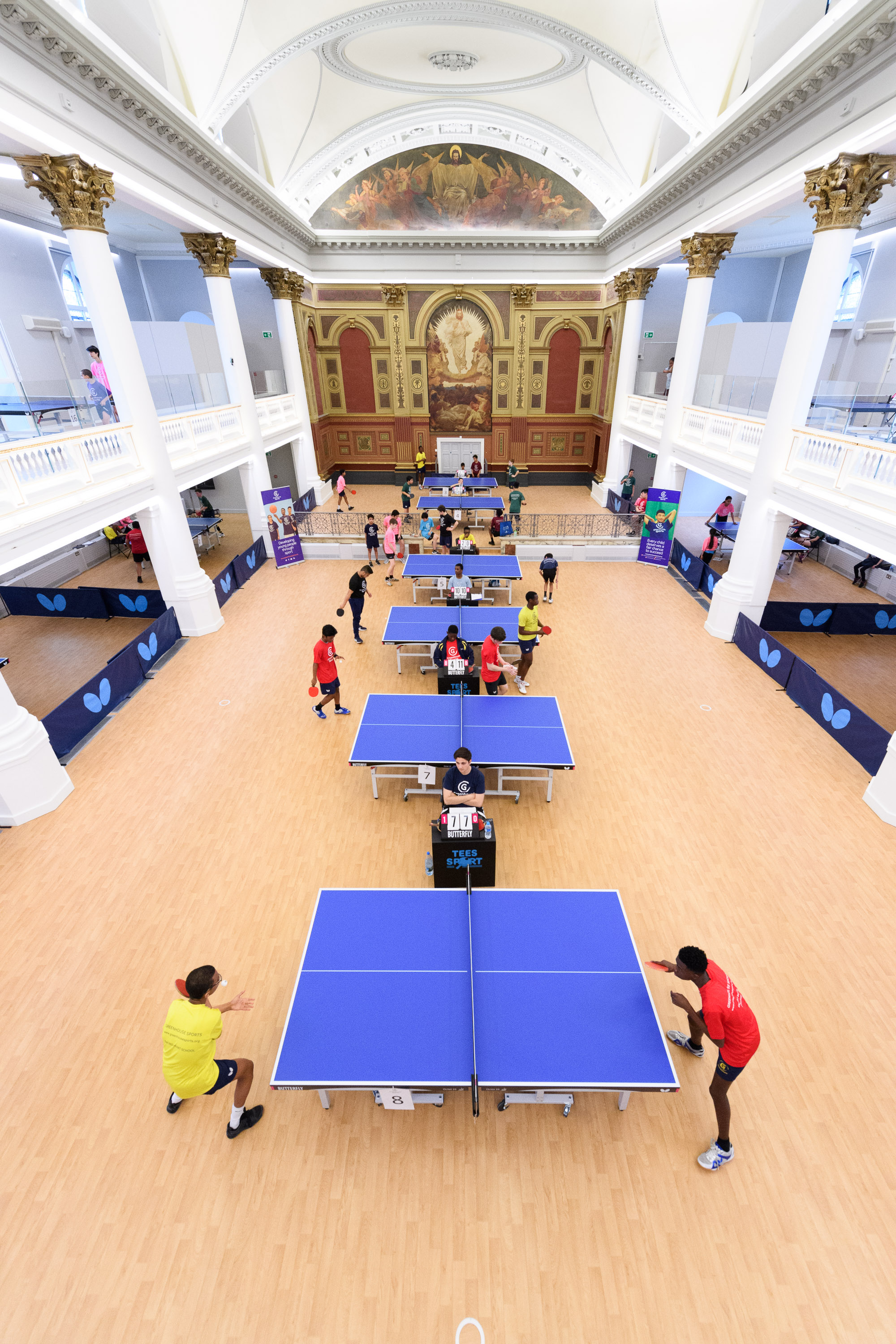 Greenhouse Sports were gifted an impressive building from a generous long-time supporter, and with vision and determination have turned it into a community hub. The former Christ Church, located at the junction of Cosway Street and Bell Street in Marylebone, is a grade II* listed building and lies within the Lisson Grove Conservation Area. The building was deconsecrated in the late 1970's and was then used as offices from the 1980's.
Greenhouse Sports uses inspirational sports coaching and mentoring to engage young people and improve their life chances. The Centre provides a new base for them to maximise their outreach and impact.
One of the advantages of installing a sprung sports floor, such as the DYNAMIK Athen system finished with a solid sports wood effect vinyl, is its versatility in allowing the space to not only be used for sports but to be hired out for non-sporting events such as meetings, community groups and social occasions. In a community setting such as The Greenhouse Centre, the opportunities to maximise the space is made easier with the right floor – in fact, a DYNAMIK sports floor!
Preservation of the existing ecclesiastical features means that the building is testament (excuse the pun!) to how old and new can be combined to create a functional space.
DYNAMIK Sports have built a strong reputation for providing class leading internal sprung sports floor systems and are Sport England & BS EN 14904 compliant.
For more information on how we can assist in your project contact us at: info@dynamiksport.co.uk. Tel: 0117 3015120.